Meals and Takeouts during the Pilgrimage
Meals in Minshuku, Ryokan, and Temple Lodgings
Almost all minshuku and ryokan (Japanese inns) offer home-cooked meal options of legendary quality. When making a reservation, you should specify how many meals you'd like so that the innkeepers can prepare ahead of time.
Staying overnight with dinner and breakfast: "ippaku nishoku" (一泊二食)
Staying overnight with just dinner: "ippaku isshoku" (一泊一食) or "yūshoku nomi" (夕食のみ)
Staying overnight with just breakfast: "chōshoku nomi" (朝食のみ)
Staying overnight without meals: "sudomari" (素泊り)
Dinner is usually served between 6-7pm. If you will arrive later than 6:00pm, you should notify the lodging in advance. Breakfast is typically served between 6-7am (pilgrims are expected to be on the road very early to maximize daylight). In fact, some walking and bicycle pilgrims opt to skip breakfast to get in extra hours!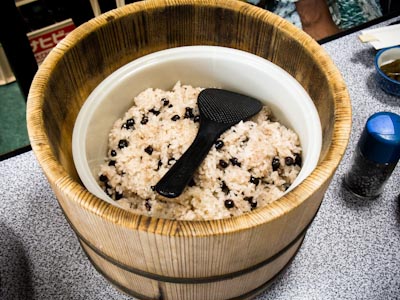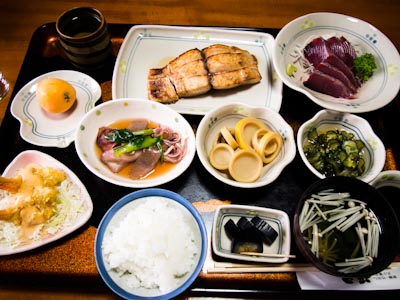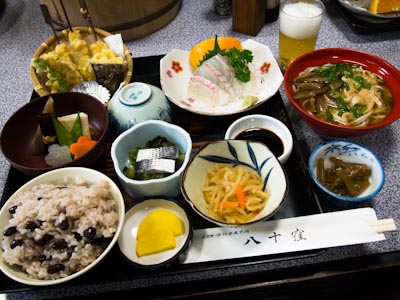 Roadside Stations (Michi No Eki)
Odanokyo Seseragi Roadside Station in Uchiko, Ehime Prefecture.
Whether you are doing the pilgrimage by foot or other means of transportation, you may find yourself in need of rest. "Michi no eki" (道の駅) are government-designated roadside stations found alongside roads and highways in Japan. Shikoku has an expansive network of toll-based roads that span from east to west and north to south, mostly along coastlines. Beginning in the 1990s, in order to promote travel and encourage people to use these expressways, the Japanese government kickstarted a nationwide project to install michi no eki along them.
The official logo used to mark michinoeki in maps and guidebooks, along highways, and at michinoeki entrances.
Michi no eki provide free parking, bathroom facilities, telephone services, vending machines, and useful information for travelers. Because their mission is largely to promote local tourism and trade, you'll often find unique local meals, snacks, produce, and other merchandise to buy. They are like a farmers' market meets a convenience store. All of Shikoku's michi no eki are listed on our map.
Carrot ice cream from the Itano Roadside Station in Tokushima, Shikoku.
Fresh (and affordable!) cherries from a roadside station in Ehime Prefecture.
Wondering if you can stay overnight at a michi no eki? Learn more.
Convenience Stores
Lawson convenience store in Shikoku, Japan.
Japan's convenience stores, known as "konbini", are often renowned for their quality. They are an excellent food source for travelers, even in rural Shikoku. As of 2021, there are more than 1,600 convenience stores in Shikoku. The largest chains are Seven Eleven, Family Mart and Lawson. Most of them are open 24 hours a day and 7 days a week.
Meal selection at a convenience store in Shikoku, Japan.
Convenience stores along the pilgrimage route sell a large range of Japanese and Western meals in take-out bento boxes, which you can heat up at the cash register (the cashier will ask if you'd like it hot and microwave it for you if so). Konbini bento boxes easy to carry and eat on the road, making it a handy and economical option. If you are looking for smaller portions, sandwiches, bread, and onigiri are great choices. Onigiri are triangular rice balls with various fillings and spices. There are also huge selections of sweets, snacks, and drinks.
The bread section of a convenience store in Shikoku, Japan.
Some convenience store chains have specialty sections, like low-calorie/healthy foods or vegetarian bento options. Some may even have regional specialties that are limited to the prefecture or town you're in. Many have spaces with simple tables and chairs for customers to sit and rest a while.
Shikoku has an abundance of convenience stores scattered all over its cities and countryside. If you anticipate the road ahead will be an emptier stretch, stocking up at the konbini is a wise move. Convenience stores are also great for pilgrims who are sleeping at a place that doesn't provide food.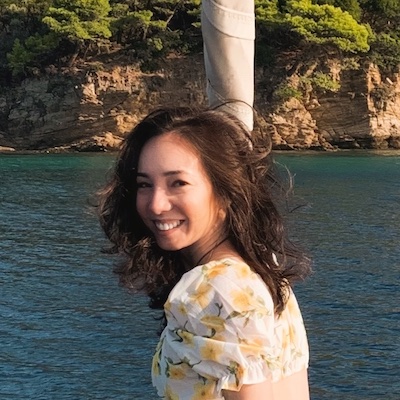 Auran
On a few occasions, before staying at a campsite, I would buy bread ("pan", パン), boiled eggs, and a small yogurt drink for a worry-free breakfast the next morning. This allowed me to hit the road straight away from my place of stay.
Japanese convenience stores truly are convenient. They sell handy non-food products for pilgrims, like stationery, toiletries, batteries, rain gear, and clothes. You can find photocopiers with copy, scan, and fax functions. You can print photos from digital cameras or purchase various tickets. The 24-7 ATMs there are often better than banks for withdrawing cash from international accounts. They often have free WiFi hotspots (although you may have to fill out a quick registration form). And, unlike most stores in Shikoku, many convenience stores accept credit card payments, provided that your purchase is above a certain amount.
Toiletries and household goods sold at a convenience store in Shikoku, Japan.
Roadside Vending Machines & Unmanned Shops
Vending machines are a true wonder of Japan. Even in rural regions of Shikoku you can find vending machines standing out in the middle of rice fields.
Vending machines will only take ¥1,000 notes and coins. During warmer months, you'll find fruit juices, energy drinks, and iced coffees. During colder months, there's usually a mixture of cold and hot drinks. A great way to stay warm is to purchase a hot can of coffee, cocoa, or sweet red-bean soup ("oshiruko", 汁粉) and hold it in your coat pocket.
Vending machines in Japan selling cold (blue labeled) and hot (red labeled) drinks.
If you are a walking or bicycle pilgrim, you'll be burning calories all day long. Most vending machines in Japan sell an "ion supply drink" called Pocari Sweat. It is slightly sweet, non-carbonated, and stuffed with rejuvenating electrolytes.
Many residents of Shikoku are farmers, and you will occasionally encounter quaint little roadside stands with produce for sale. Although these may be unmanned, the products are not free – prices will be written out somewhere, and there will be a box or basket with which one pays. Many farmers rely on the good will of the Shikoku's residents to make their living!
An unmanned shop selling fresh vegetables along the Shikoku Pilgrimage trail.
Bakeries & Grocery Stores
Shikoku is home to many small, family-owned bakeries (panya) and grocery stores. These are great places to pick up fresh bread, fruits and vegetables, and packaged meals along the way.
Kagawa, the Udon Prefecture
Kagawa Prefecture, known informally as the "udon-ken" (udon prefecture), is home to Shikoku's soul food. This "land of Sanuki" is the birthplace of "Sanuki udon" (讃岐うどん), a simple yet delightful noodle dish famous all across Japan.
There are over 800 udon shops in Kagawa Prefecture, which you can find everywhere, from farmhouses in the mountains to village restaurants to stands in the airport. "Bukkake style" is a popular way to enjoy Sanuki udon: wheat noodles are transferred from boiling water to bouillon soup made from dried sardines, and topped with an egg and finely chopped scallions.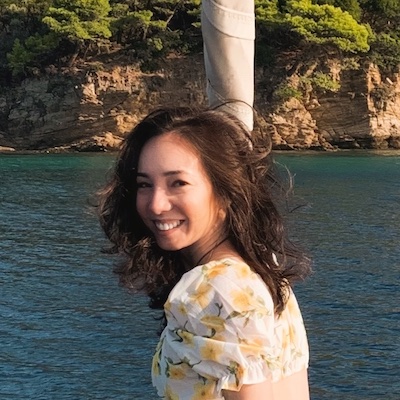 Auran
During my adventure in Kagawa Prefecture, my fellow pilgrim and I set the goal of eating udon every single day. Most of the bowls we had were around ¥400-700; the cheapest we found was only ¥200 per bowl!