Frequently Asked Questions
How do I complete the Shikoku Pilgrimage?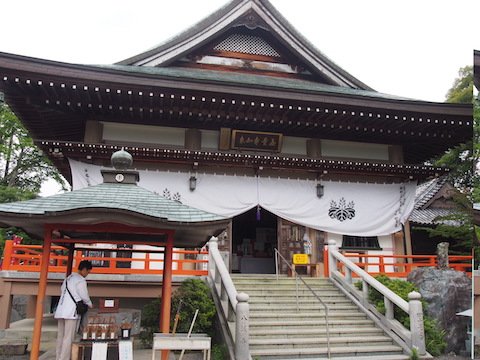 The "standard" way of completing the pilgrimage is to visit all 88 temples. Pilgrims usually start from Temple 1 – Ryozenji (霊山寺), circle the island in sequential order while visiting each temple along the way, and then end up at Temple 1 again. Some people choose to visit some or all of the 20 bekkaku temples along the way.
However, depending on their work schedules or familial needs, some pilgrims choose to complete the pilgrimage in chunks (for example, one prefecture at a time, completing the whole thing in 4 separate trips).
Many Japanese pilgrims choose to visit the temples in groups via bus tours. There are several major travel agencies in Japan that specialize in pilgrimage buses. There are still others who travel by car, taxi, motorcycle, or bicycle. Compared to pilgrims who use transportation, walking pilgrims are becoming more rare.
More experienced ohenro sometimes do the pilgrimage in reverse! This is called gyaku-uchi (逆打ち), and is regarded as more difficult due to the lack of guides and signs along the way.
How long does it take to complete the Shikoku Pilgrimage?
The length of your pilgrimage will depend on several factors, the obvious being your health and weather conditions.
The biggest factor determining the number of days it takes pilgrims to complete their journeys is their mode of transport:
On foot: 35-60 days
By bicycle: 9-12 days
By taxi and/or public transportation: 8-9 days
By car: 9-10 days
By bus tour: 12-13 days
Do I have to be Buddhist to do the Shikoku Pilgrimage?
No, you do not have to be Buddhist to embark on the pilgrimage. That said, you should have an appreciation and tolerance for Buddhist beliefs and traditions. Customs surrounding the pilgrimage are ingrained in the culture of Shikoku, especially in areas along the main route. Osettai, for example, is the practice of giving to pilgrims, often in the form of food, lodging, or small monetary gifts. The purpose of it is to show appreciation to those who put themselves on a challenging journey, and to partake in the journey and collect karma.
To complete the pilgrimage, you will have to visit all 88 temples. While there are no requirements to partake in the traditions or activities at each temple per se, participation is important for the pilgrim experience. For example, cleansing oneself before entering, paying respect at each shrine, chanting sutras, and collecting your nokyo stamp. Remember: leaving one's comfort zone and trying something new can be a transformative and eye-opening experience.
How much does the Shikoku Pilgrimage cost?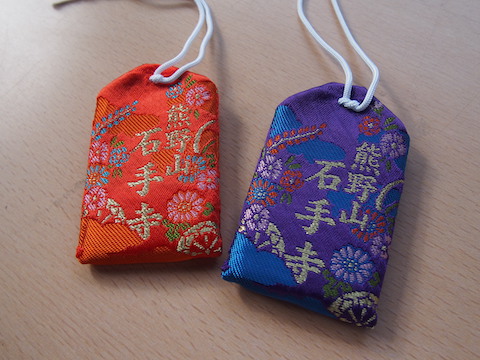 You will have to factor in the necessities when cost planning, like transportation, lodging, and food. Other expenses can include temple purchases, pilgrim gear, and hot springs.
Luckily, we've made planning easy – check out our free cost calculator to get an immediate estimate of total expenses!
Do I have to wear the "official" pilgrim attire?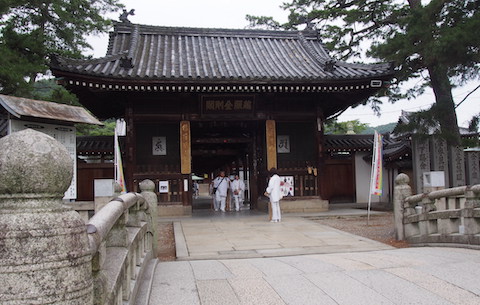 There is no hard requirement to wear any part of the pilgrim attire to be a Shikoku Henro. However, wearing pilgrim garb is a useful indication to people in the area that you are a pilgrim. It can also serve practical purposes – for example, during high temperatures, wearing a wide hat and thin white cover can protect you from the heat and sunburn. The walking staff, which has bells attached to it, can scare away animals in the wild before they are encountered.
What happens at the end of my pilgrimage?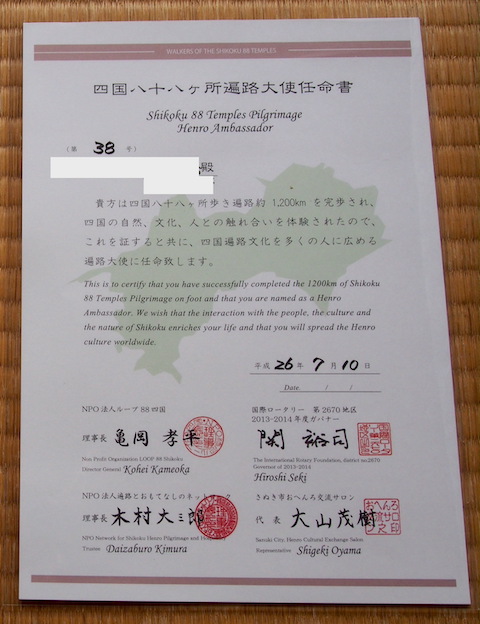 While there is no ceremony at the finish line, one can visit the Ohenro Koryu Salon (おへんろ交流サロン) before Temple 88 to attain their "Shikoku 88 Temple Pilgrimage Henro Ambassador" certificate. This certificate of completion is only issued to walking and bicycle pilgrims. You will additionally receive a "badge" (a small pin). Pins for walking pilgrims are red, and are green for bicycle pilgrims. The Salon changes the color of the certificate each year.
Even if one does not intend to get a certificate, stopping into the cultural center is worth it: it hosts a small museum full of historical artifacts and a large diorama of Shikoku. Additionally, the data they collect on pilgrims is essential in sustaining the Shikoku pilgrimage and its surrounding economy.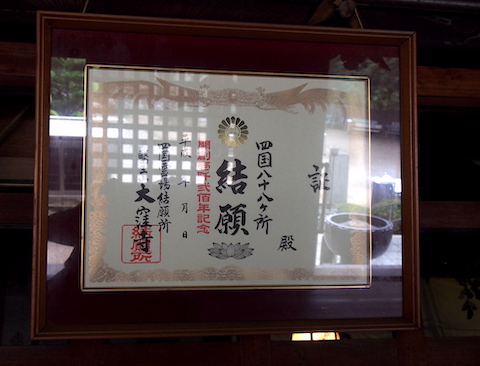 At Temple 88 (大窪寺), pilgrims will also be able to purchase a certificate called the "kechi-gan-shō" (結願証) for ¥2,000 (without a frame). This ornate document signifies the "fulfillment of one's wish". Pilgrims also often leave behind their walking stick at this final temple as a symbolic gesture. One will see a graveyard of walking sticks there in a glass enclosure.
Pilgrims who have been collecting calligraphy stamps from each temple along the way should have a full book of stamps in their nokyocho, as well as a great sense of accomplishment. Congratulations!